How it all started
Mozzie Style wasn't born out of necessity, but out of frustration! When the Zika virus hit, we scoured the market for mosquito net clothing and gear, only to find bulky and unappealing options. We knew there had to be a better way to protect ourselves from pesky insects without sacrificing style and comfort. And thus, Mozzie Style was born! Our mission: to create gear that not only keeps mosquitoes at bay, but also looks good doing it. From beach vacations to backyard barbecues, our products are perfect for everyday wear.
We hope Mozzie Style's gear will be another tool in the fight against vector-borne diseases.
Why mosquito net?
At Mozzie Style, we believe that small actions can make a big impact. By providing effective and stylish insect-blocking gear, we hope to empower people to enjoy the outdoors without the fear of vector-borne illnesses. With over 700 million people affected by mosquito-borne illnesses alone, we know that the problem is daunting. But we also know that every step counts, and by working together with other organizations and individuals, we can make a difference. So join us in the fight against mosquitoes and other pesky insects, one outfit at a time!
We are intentional in our design process
At Mozzie Style, we don't just wave a swatter at the mosquito problem and call it a day. No, we dive headfirst into the field of mosquitoes to test out our prototypes, troubleshoot issues, and determine which materials are most effective. We're not in the business of churning out a lot of mediocre products - we're all about crafting each product to be the absolute best it can be. When you purchase from us, you can rest easy knowing you're investing in a high-quality product that has been carefully and thoughtfully designed. And just like the arrival of spring, we'll always have new colors, designs, and options to keep things fresh and exciting.
Designed from scratch
We don't just slap our name on imported gear and call it a day. Nope, we like to get our hands dirty and design products from scratch. We're talking about developing patterns, creating tech packs, and even sewing our own products. It was like a scene from 'Project Runway' in here! But don't worry, we've upgraded to manufacturing in bulk now so now you can get the best deal without us breaking a sweat. Our jacket, pants, and blanket are all our design.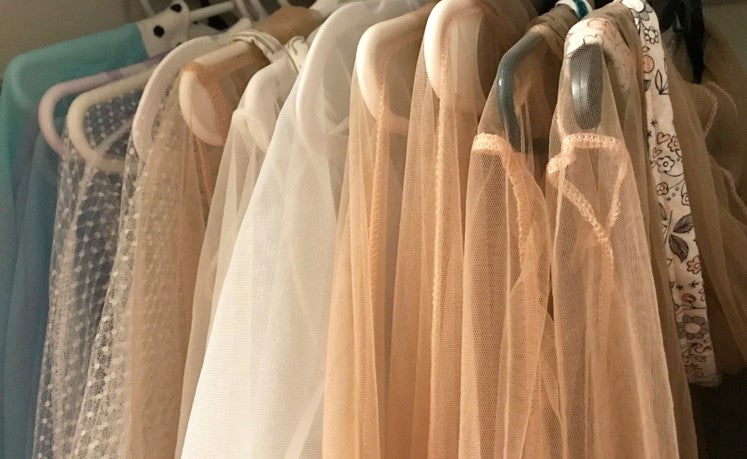 Prototypes galore!
We've got more prototypes than a mad scientist! We've been tinkering away for years to create the perfect gear - the right material, the right cut, and the right design. But we're not done yet, we're always looking for ways to improve. So, if you've got an idea for a new product or design, don't be shy! Our customers are the ones who helped us come up with some of our best-selling items, like our pants and hat. We're all ears!
Submit an Idea
How It's Different
Mosquito net clothing and gear has been around for longer than the hills have had bugs, but let's be real, who wants to look like they're heading to a jungle warzone on their next outdoor adventure? Mozzie Style is here to change that. Our gear isn't just for the serious hunters and outdoor enthusiasts, it's for everyday people doing everyday things. Our gear is perfect for all your favorite outdoor activities like golfing, camping, gardening, and even those outdoor concerts you've been dying to go to. Plus, we make sure you look good while staying protected from those pesky bugs. So, whether you're lounging by the pool or kayaking down the river, Mozzie Style's got you covered (literally).
We want to change HOW people think about insect protection
When it Rains...

You get out your umbrella or your rain coat to protect you from getting wet.

When it Snows...

You pull out your winter coat and gloves to help keep you warm and dry.

When it's Hot and Buggy...

Consider this gear as a new option for keeping you bite free!
Insecticide-Free & Eco-Friendly
Experts originally recommended that we treat our products with Permethrin. This was pretty common in 2016 and it is considered safe for humans, so we thought that it certainly couldn't hurt in our fight against mosquitoes and ticks!
We donned our rubber gloves and respirator masks and started dipping that first batch of products and hanging them to dry on a clothesline in the backyard. We came out 20 minutes later to find several dead bees and a butterfly on the ground below the products. We weren't aware that Permethrin killed ALL insects on contact and that bees were especially susceptible! We decided then and there that we would work extra hard to create products that are insecticide-free and environmentally responsible.
No pesticides or insecticides means that you you'll be keeping the bugs off and saving the environment at the same time. Plus, most of our products are made from recycled materials, so you'll be keeping the planet happy too. And the best part? You can wash and reuse them over and over again, so you'll save money and help reduce waste. It's a win-win-win situation!
Our Name
Our company name comes from the Australian slang word for mosquito: "Mozzie". 
Ready to Shop? Here are a few collections to take a peek at: