Large Mosquito Net Blanket
Regular price
$42.99 USD
Sale price
$34.99 USD
Unit price
per
On Sale
Out of Stock
Listen up, outdoor enthusiasts! Are you tired of constantly swatting away bugs during your favorite outdoor activities? Say no more! This mosquito net blanket is here to save the day. Not only does it come with a handy-dandy drawstring pouch for easy transport, but it also features built-in wires to keep the fabric away from your precious skin. And the best part? You can bend, fold, and tuck the blanket to create your very own customized protective bubble. That's right, you can be your own bug-free superhero! Throw it in your car for that extra buggy baseball or soccer game, or keep it in your RV for your next camping trip. Wherever you go, this blanket has got you covered (literally). So go ahead, create your own bug-free zone with this versatile and portable mosquito net blanket. Your skin will thank you!
Patent pending.
Additional Info

Use it where you need it, around the shoulders, over the legs or curl up your whole body under it! The built in wiring helps you arrange it so the mesh is off your skin to create a protective bubble just for you. It even works for laying flat on the beach or in that cabana.

Mozzie Style's gear is insecticide-free and offers another layer of protection against mosquitoes, ticks, noseeums, black flies and more. It can be used on its own or in combination with traditional mosquito repellents. Great for camping, fishing, sports games, on the beach, and for backyard living. Patent Pending.
Effectiveness by Insect

Mosquitoes ⭐⭐⭐⭐⭐
Ticks ⭐
NoSeeUms ⭐⭐⭐⭐
Black Flies ⭐⭐⭐
Bees ⭐⭐
Materials

97% Recycled Polyester, 2% Cotton/Poly.
Shipping and Returns

Return details: This item must be returned within 30 days of the purchase. See return policy (link at the bottom of the page) for complete details.
Care Instructions

Remove wires and set aside. Machine wash and tumble dry blanket. Reinsert wires. Warm iron if needed.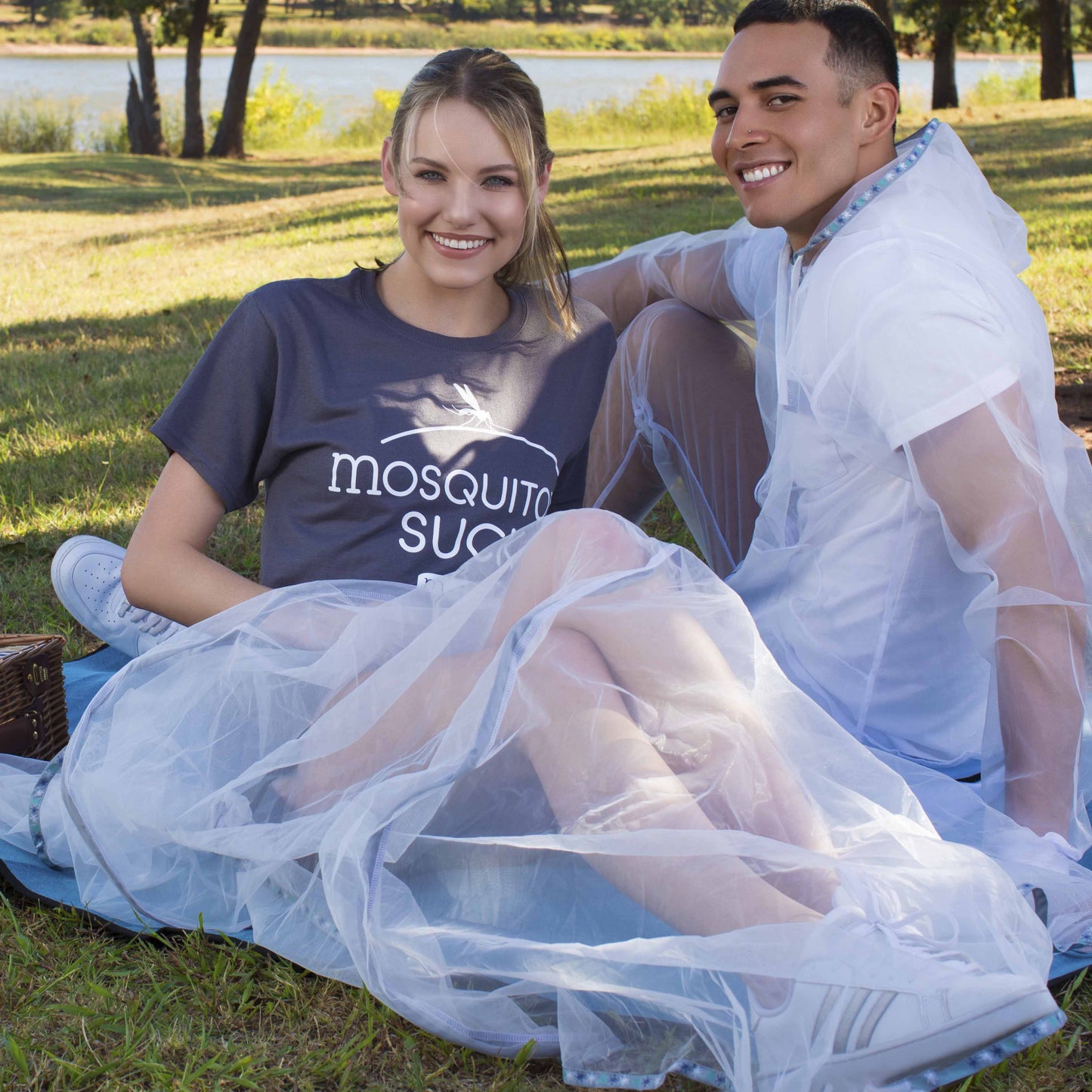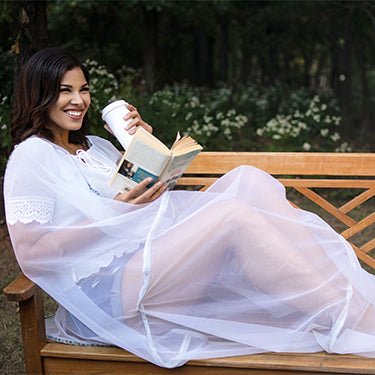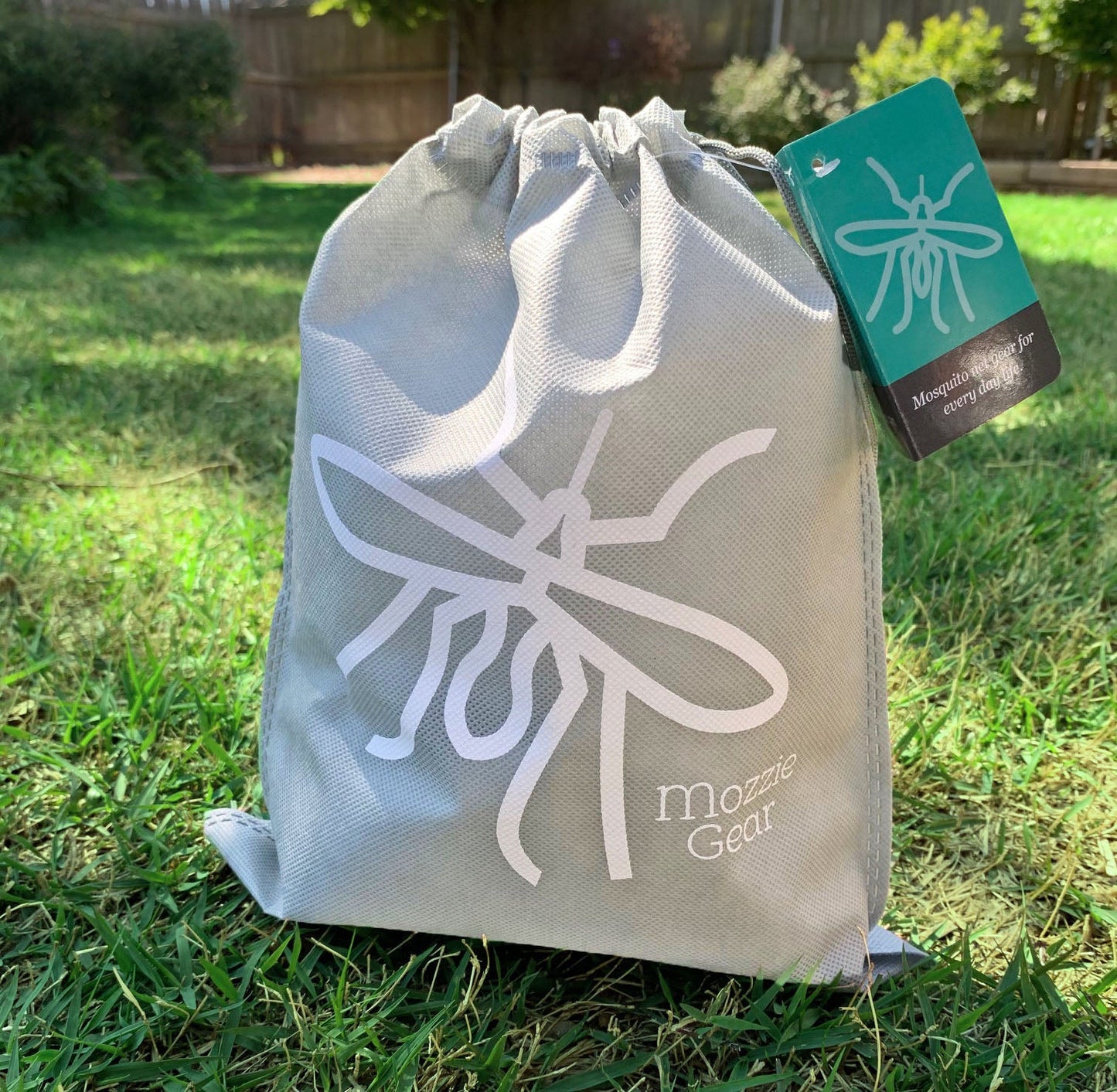 Key Features
Insecticide Free

Built without insecticides that are harmful to fish, butterflies, bees and other beneficial insects. Instead it uses a physical barrier to keep insects away.

Extra Large Size

Generously sized at 6 foot x 5 foot, this blanket is big enough to cover you from head to toe! Or, share it with it a friend on a buggy night.

Travel Ready

This lightweight blanket is ready to go on your next adventure! It comes packaged in small drawstring bag that is easy to throw in a suitcase, the RV or in a backpack.
Multi-Use
Use it where you need it, around the shoulders, over the legs or cover your entire body with it.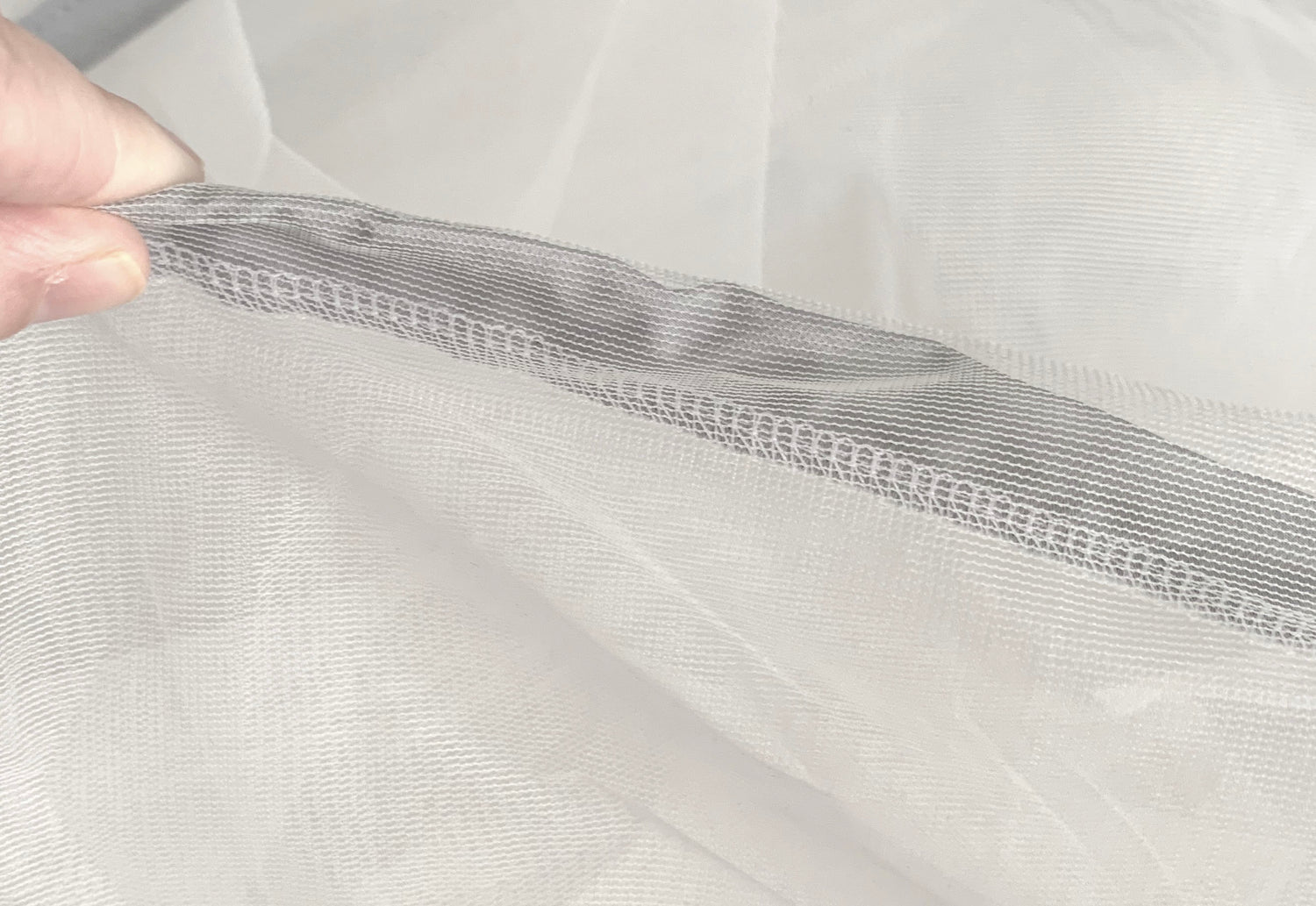 Built In Wiring
This unique blanket features two lines of bendable wire that can be adjusted create a protective bubble. It works just like a mosquito net/screen tent, but is easier to use! The wires are removable so you can wash/dry the blanket.
Breezy on Hot Days
One of the best things about this blanket is that you can still feel the breeze through it even when it's hot and sticky outside. Keep the bugs off and stay cool at the same time.
Multimedia collage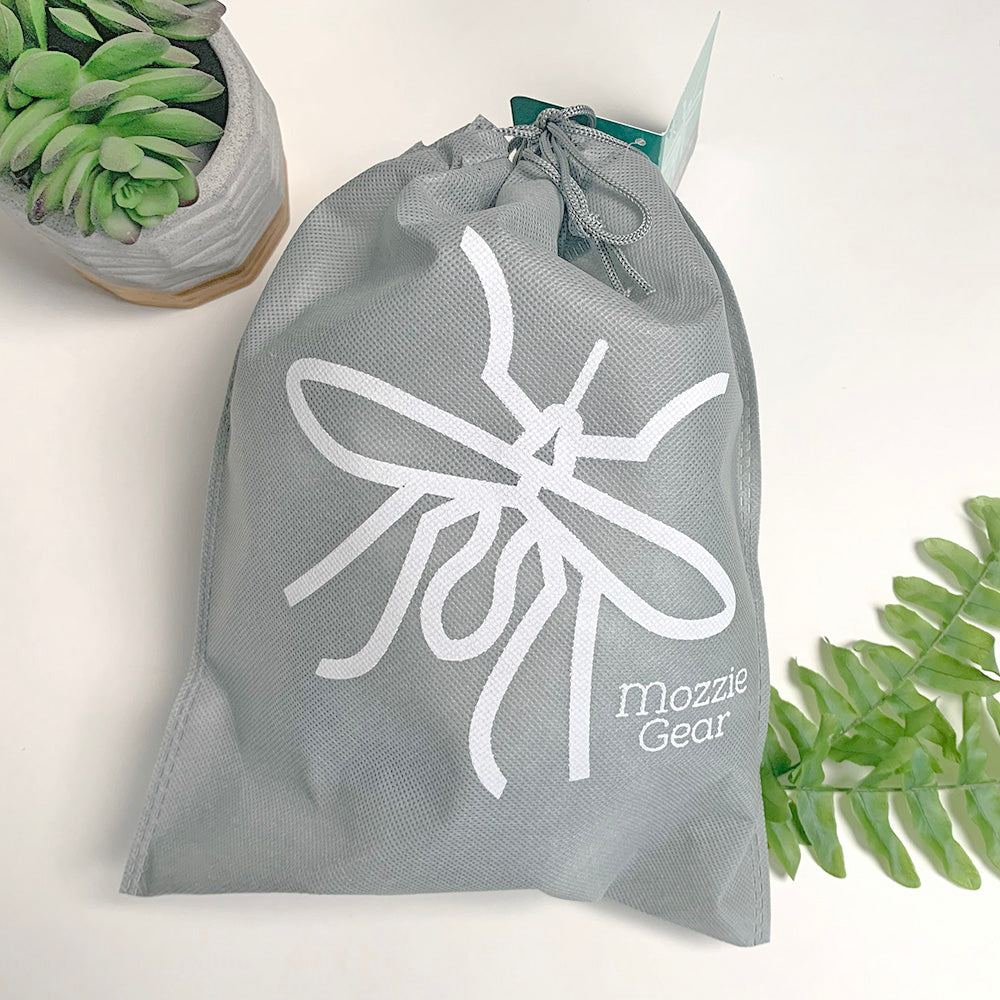 Love the blanket
My joy is being in nature. My reaction to mosquito bites had made this impossible until I found Mozzie Style. I first ordered the blanket and loved it. I could sit outside during the morning and evening with no bites. I loved it so much, I ordered the jacket and pants so now I can be active and be outside.
Mosquitoes are Coming!
Looks like very good quality and just in time for mosquito season. Thank you. Here's to not getting eaten alive.
Genius!
This blanket blew my mind! I can feel the wind, but the bugs are kept away. Where has the been my whole life?! Sand fly be gone.
Love it!
I hate wearing bug spray. All of the Mozzie gear keep me from getting mosquito bites wether I'm sitting by the campfire, on my front porch, or out hiking!!! Thanks MozzieGear!!