Mozzie Style Mosquito Net Pants
Regular price
$24.99 USD
Sale price
$24.99 USD
Unit price
per
On Sale
Out of Stock
Tired of being a buffet for mosquitoes, black flies, ticks and other pesky bugs? These mosquito net pants are your new secret weapon! Made with high-quality mesh, they provide an additional layer of protection without any nasty insecticides. Plus, they're tough enough to withstand the wear and tear of all your outdoor adventures and can be thrown in the washing machine for easy cleaning. Wear them solo or pair them with your favorite mosquito repellent for ultimate bug-battling power. Don't forget to check the size chart to find the perfect fit!
Effectiveness by Insect

Mosquitoes ⭐⭐⭐⭐⭐
Ticks ⭐⭐⭐⭐⭐
NoSeeUms ⭐⭐⭐⭐⭐
Black Flies ⭐⭐⭐⭐⭐
Bees ⭐⭐
The white pants are slightly more effective as the color is less attractive to mosquitoes and it doesn't hold in heat as well.
Materials

98% Recycled Polyester, 2% Ribbed Cotton Spandex.
Shipping & Returns

Return details: This item must be returned within 30 days of the purchase. See return policy (link at the bottom of the page) for complete details.
Care Instructions

Machine wash and tumble dry. Warm iron if needed.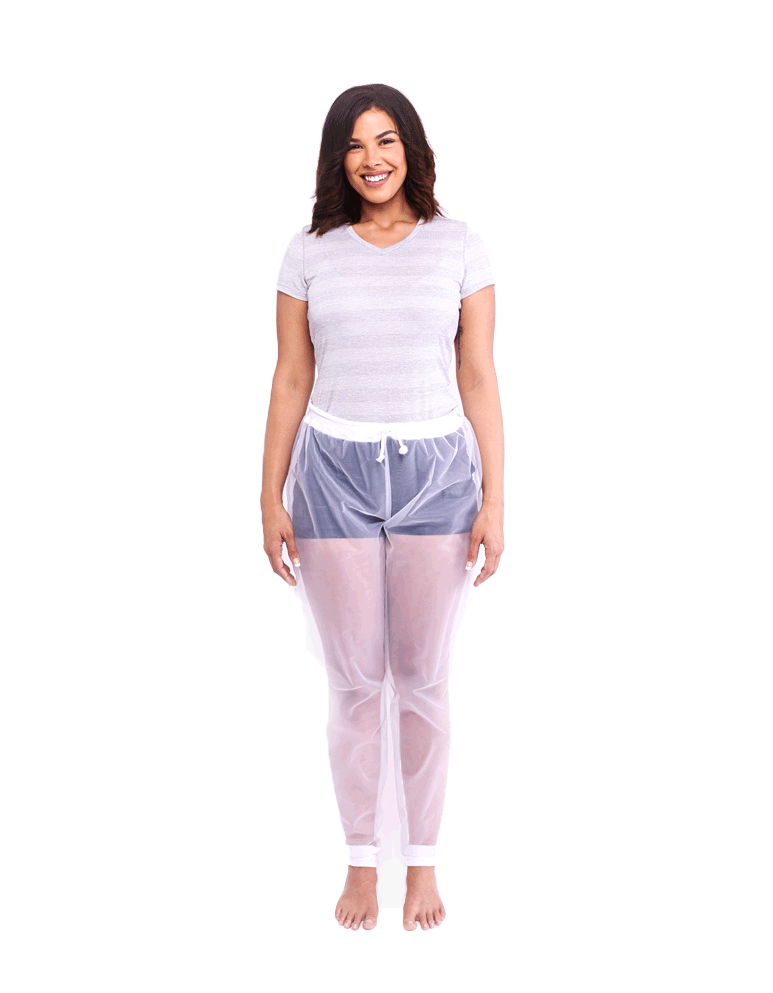 Key Features
Insecticide Free

These pants are made without any pesticides so they aren't harmful to beneficial insects like bees and butterflies.

Breezy Fabric

These pants are sheer and you can feel the breeze right through them. Made for hot and humid conditions.

Machine Washable

Wearable for all your outdoor activities! When they get dirty, throw them in the washer/dryer.
Unisex Sizing
The modern Unisex cut and design make these wearable for all your outdoor activities. Great for hiking, yard work, gardening, camping, beach side, and any other outdoor fun! Check the size chart to find your size.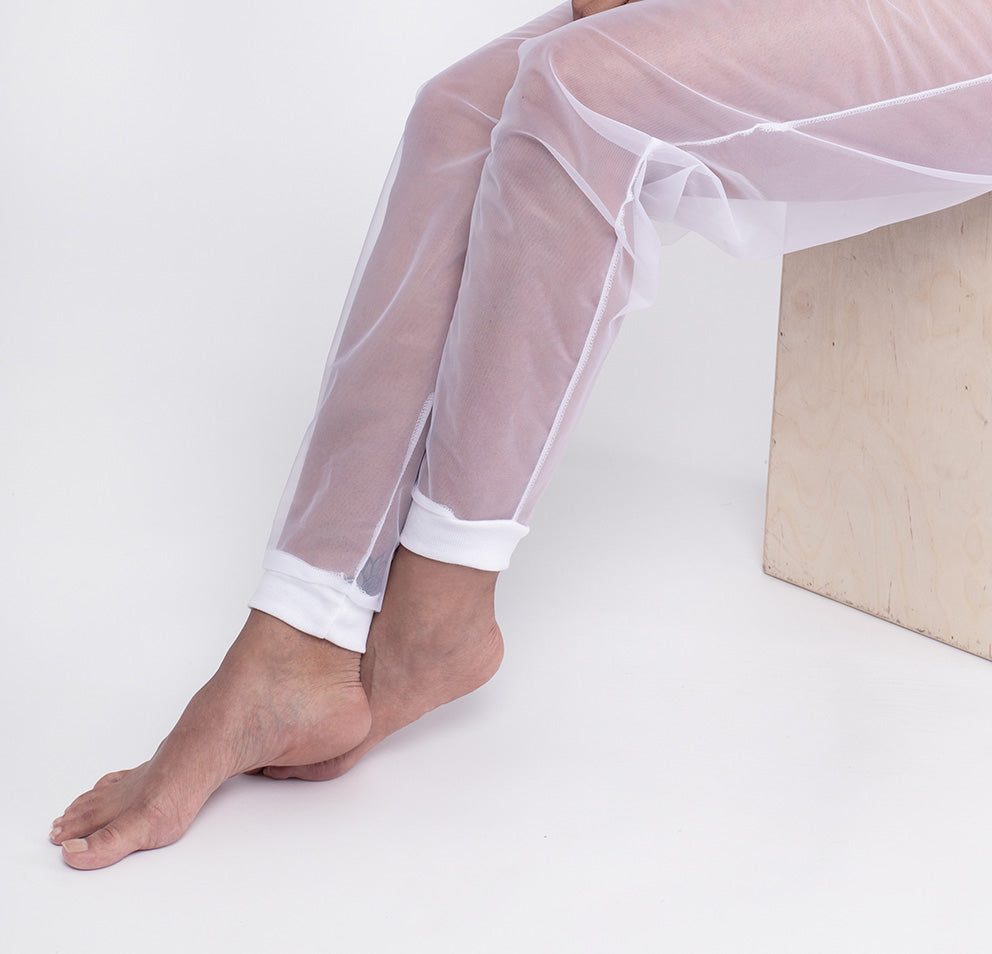 Soft Ribbed Cuffs
The cuffs and waistband made of super soft ribbed knit for the ultimate comfort. The ribbed knit cuffs keep insects from flying up the cuffs and up under the pants.
Sheer Fabric
The sheer material is breathable and comfortable to wear even when it's hot and sticky outside. 
Watch These Pants in Action
New Hampshire Mosquitoes!
I happen to be mowing pretty close to the marsh
where ticks and mosquitoes are plentiful! I am excited to use this next summer as mowing season is pretty much over, the leaves are falling as the temperature also! My Mozzie fits perfect💕
Love 'Em!
The pants are perfect! We live on the edge of the Everglades, so we see our fair share of insects. The pants keep the mosquitos and yellow flies at bay!
Lightweight and well-constructed
I've tried other mosquito net clothing for working outdoors in 100+ degree heat, and these pants (and jacket) are far better made and don't trap quite as much heat. I had to size up a bit to get enough space between the netting and my skin—I fit a small based on the size chart but went with the medium for pants and the large for the jacket.
So glad this company is around!
Effective, lovely, comfortable
I'm very happy with the jacket and pants which are stylish, comfortable and effective against summertime bites so my time outdoors is so much more enjoyable now!