Twist & Fold Mosquito Net Hat
Regular price
$19.99 USD
Sale price
$14.99 USD
Unit price
per
On Sale
Out of Stock
Ah, the joys of summer - sunshine, picnics, and...mosquitoes attacking your face?! It's like they have a personal vendetta against us. And don't even get us started on those sneaky black flies biting us where we can't even see them. But fear not, because the Mozzie Style hat is here to save the day (and your face). Say goodbye to those bloodsuckers invading your personal space! Just make sure to check our size chart to get the perfect fit - we don't want any gaps for those pesky bugs to sneak through. With the Mozzie Style hat, you can enjoy your outdoor adventures without worrying about being a mosquito's next meal. NEW imprint with the teal bug logo. 
Additional Info

The hat itself is a large brim nylon hat with built-in mesh screen that is attached to the hat.

This Mozzie Style hat/screen combo works for mosquitoes, black flies and bees. This is Mosquito grade netting. This is not noseeum grade mesh. Great for fishing, bird watching, gardening and travel excursions. 
Effectiveness by Insect

Mosquitoes ⭐⭐⭐⭐⭐
Ticks ⭐⭐
NoSeeUms ⭐
Black Flies ⭐⭐⭐⭐⭐
Bees ⭐⭐⭐
Dimensions/Sizing

One size fits most. See the size chart for more info.
Materials

Nylon hat with polyester mosquito netting.
Shipping and Returns

Return details: This item must be returned within 30 days of the purchase. See return policy (link at the bottom of the page) for complete details.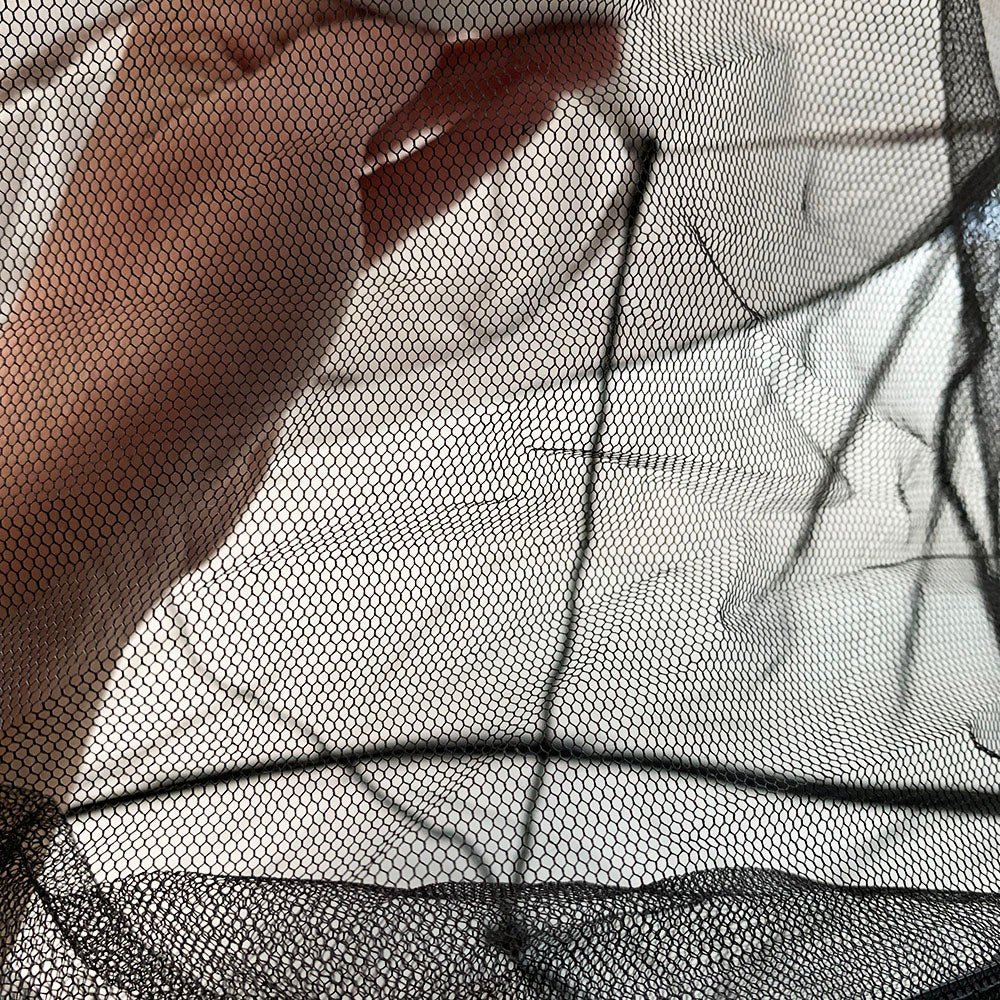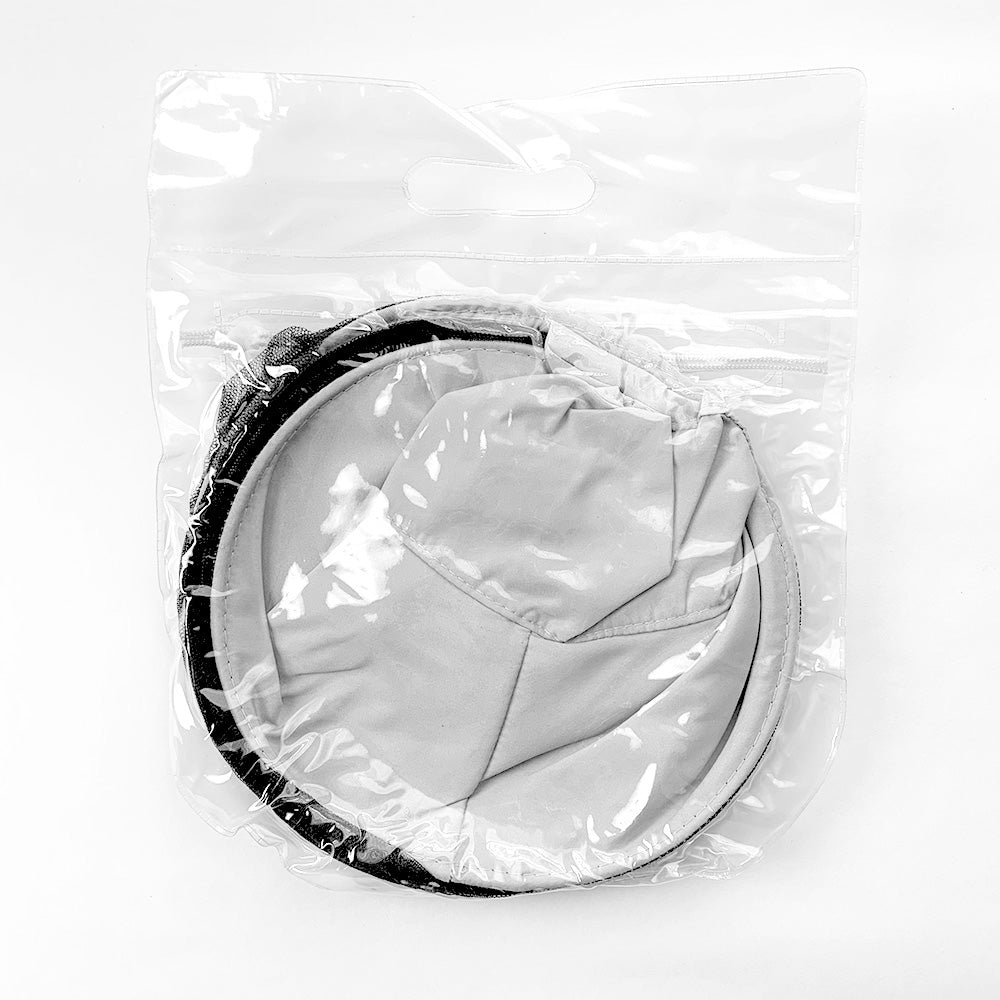 Key Features
Comfortable

This hat is made with a lightweight nylon that is moisture wicking. The black netting is soft and comfortable.

Insecticide-Free

It keeps the insects away from your face and neck by using a breathable physical barrier that is safe for all insects.

Foldable and Packable

Folds and twists into the included small carry bag that is easily packed with the rest of your gear.
High Visibility
Why is the mesh black? We tested all kinds of colors: white, pink, blue, and we just could not see through them very well in the sunlight. We found out that there is a reason window screens are black, it's to reduce sun glare. So we made these bug net covers black too so you have the ultimate visibility while wearing it.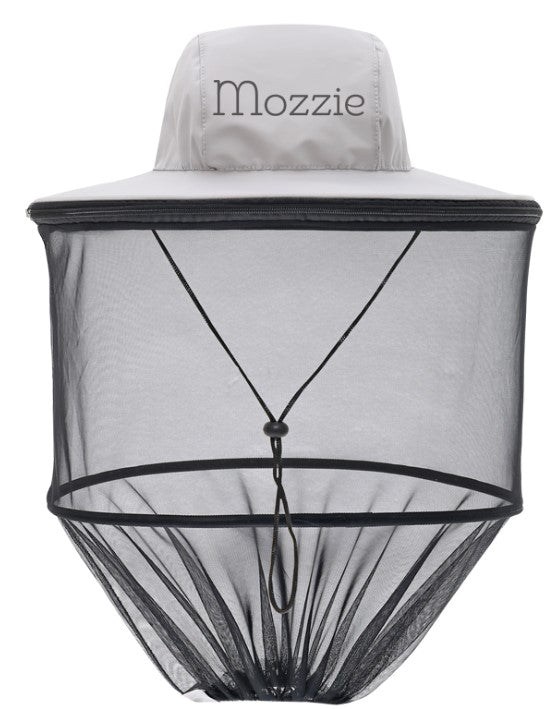 Multiple Drawstrings
There is a drawstring built in at the bottom of the netting that can be drawn tight to block bugs from flying up into the net.  There is another drawstring under the chin to keep the hat in place on windy days.
Mozzie twist & fold hat and jacket
Took the hat & jacket to Alaska, LOTS of mosquitos, worked great!
Perfect!
This mosquito hat fits perfect! I should of bought more! It's so comfortable. Very nice! Thank you Mozzie!
Well I just received my gear last night. I don't see how the hat folds and there are no directions but I took a hike today and for the first time in weeks had no issues with the bugs. I think this will work well for me. Maybe consider a note about how to make the hat fold. Thanks Denise
Twist & Fold Mosquito Net Hat
Works like a charm. Keeps mosquitos, big and little flies, gnats and what I call sweat bees away when working in the garden.
No bugs
Love it! Fits in my pocket. I can see clearly and it is really light. Good sun protection as well.